It's no secret that fake reviews can impact a customers expectations or that negative reviews can be detrimental to a businesses growth and success. But this is even more true when it comes to restaurants. 90 percent of guests research a restaurant before dining – more than any other business.(1) And 33 percent view other guest reviews prior to dining.(2) Imagine what could happen if guests left feedback at your restaurant without ever even visiting? Or worse…the competition decides to plan a malicious attack on your brand, yikes!
With RestaurantConnect you can validate a customer before they can leave a review, and then once they do you have an opportunity to make things right if it's less than what you deserved (5 stars)! Then, you can share your validated reviews publicly for all of your other guests!
Verifying customer data
When using RestaurantConnect's reservation system (which integrates with 'Reserve with Google', your website, and any other third party platform) the customer is vetted when they book their reservation online, over the phone, or walk into the restaurant.
RestaurantConnect will prompt your customers to provide their email, phone number, or name when making a reservation (typically only one of these forms of identification is needed) and then RestaurantConnect will do the rest!
When a customer calls in to book a reservation (walk ins are optional)
RestaurantConnect's feedback system
Then once a customer is finished dining and their table is cleared using our dining room functionality (this is where the magic happens) an automatic feedback email is sent to the customer! By using RestaurantConnect's dining room management functionality only customers who are actually in the restaurant can leave a review.
RestaurantConnect feedback email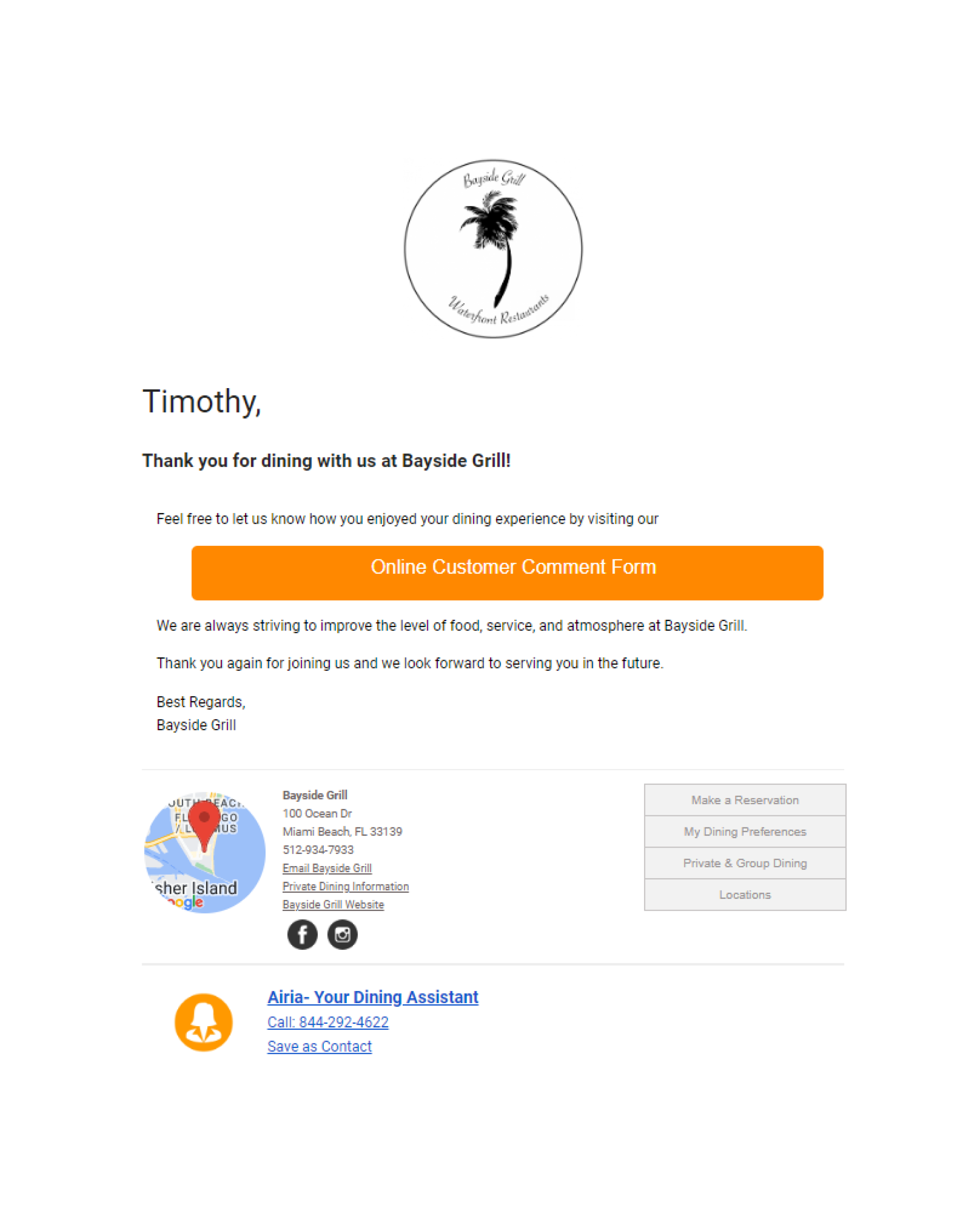 Then, if the customer's review is within you preconfigured threshold (like 4 or above) we'll automatically suggest they also leave feedback on TripAdvisor or any other third party websites that let you embed their review widget!
Guest notified to leave additional feedback after they've been validated as a real guest and have left a satisfactory rating
RestaurantConnect's public review widget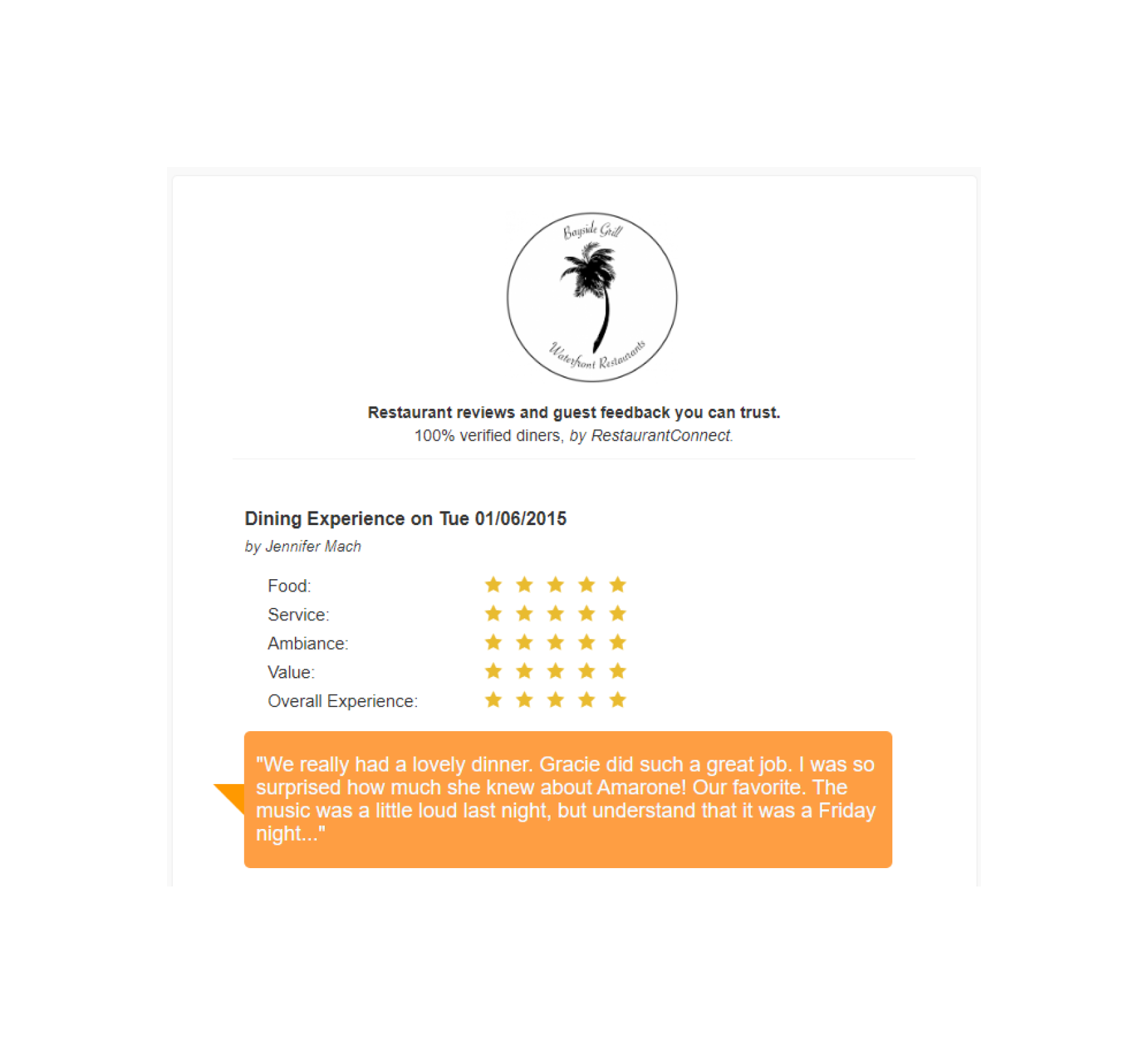 Conclusion
Then their review will be listed publicly and optimized for SEO and for potential guest's to lookup! This will include any management notes sent back to the customer and gives you a digital 'paper trail' to tell your side of the story!
Your brand is too valuable to leave it open to the potential effect of fake reviews, competitor aggression, or inaccuracies!
(1) https://bit.ly/3zOvSOW 
(2) https://bit.ly/3zOvSOW 
(3) https://on.today.com/3bN6Uro